Mattress Mack, the famous Texas sports bettor known for his extravagant bets, has come out against allowing sports betting in Texas.
Many on social media are not holding back on the legendary bettor's hypocrisy. But, why has Mack not supported the latest bill for legalizing sports betting in Texas?
Mack is not completely sold on the idea and expects the benefits including the expected tax revenue and economic boost to be widely overblown.
Previously an advocate for allowing sports betting in Texas to take place, the surprise u-turn is seen as a win for those in Texas who oppose the new bill.
Mack told a local paper – "Driving to Louisiana for two hours is not that much of an inconvenience. They've got to look at it, because I'm concerned that the revenue estimates, as far as what's going to come into the state, are overblown.
My change of heart is that I know myself and I've seen the light as far as impulsiveness on me to sports gambling. Because I've got to drive to Louisiana, it limits those impulses by a factor of 1,000. So I'm not in favor of sports gambling in Texas."
Who is Mattress Mack?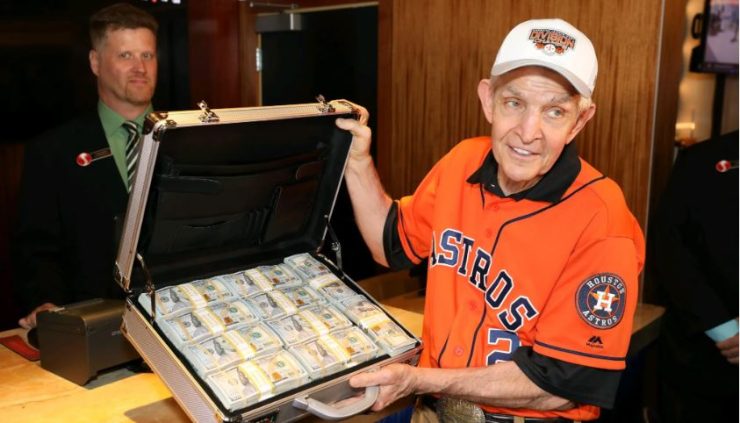 Mattress Mack, real name James Franklin McIngvale, is a homegrown Texas multimillionaire with a flair for betting big on sports. The Houston native dropped out of college before landing himself a job at a furniture store.
Learning all he can about the business, he eventually launched a furniture store of his own. Growing significantly over the years, McIngvale soon got his nickname 'Mattress Mack' after wearing a mattress costume in many of his commercials.
Mack entered the world of Texas sports betting when he offered a free mattress for each customer if the Houston Astros beat the LA Dodgers in the MLB's World Series. The baseball bet cost Matt over $10 million.
Going on to make substantial sports bets on Texas football and many other sports, Mattress Mack has garnered a reputation as one of the biggest sports bettors in the world.
Landing himself the biggest win in sports betting history when he won $75 million after the Houston Astros beat the Philadelphia Phillies, Mack has made a name for himself as a legendary bettor.
Was this article helpful?