Boxing is an extremely popular sport to bet on in Texas, and with the rise of superstars like Canelo Alvarez and Tyson Fury, it's only getting bigger. Additionally, the trend of social media influencers and other celebrities stepping into the ring has piqued the interest of a whole new audience. If you're a Texas resident and looking to get in on the action, you've come to the right place.
On this page, we'll cover everything you need to know about boxing betting in Texas. We'll recommend a reliable Texas sports betting site, touch on the legalities of sports betting in the state, explore the various types of bets you can make on a boxing match, and provide you with a simple three-step guide to placing your bets online.
The world of sports betting can be intimidating, so our aim is to provide you with all the information you need and have a great time betting on boxing matches in Texas. Whether you're a seasoned gambler or a newcomer to the world of sports betting, our guide is designed to be accessible and informative for everyone.
So, let's get started and dive into the exciting world of boxing betting in Texas!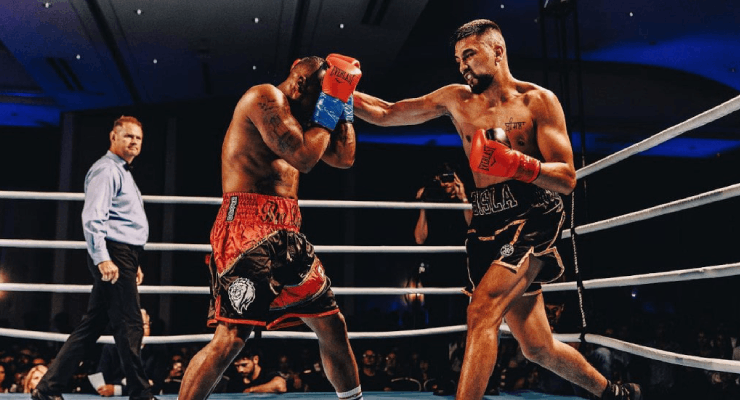 Sports and Boxing Betting in Texas – A Complete Guide
Despite sports betting being illegal in the state of Texas, residents can still engage in sports betting through offshore betting sites that are licensed and regulated outside of the United States. Bovada is one such site that is fully licensed in Antigua while allowing US residents to bet on its platform.
When it comes to boxing betting options, simply betting on the winner of the fight takes up the majority of the action. Here's a look at the odds for the Artur Beterbiev vs Anthony Yarde title fight:
In this example, Artur Beterbiev is the -900 favorite, which means you would have to wager $900 to win $100 (payout of $800) if you're betting on Beterbiev. On the other hand, Yarde is a +500 underdog, which means a $100 wager would win $500 (payout of $600) if Yarde wins the fight.
Aside from betting on the winner of the fight, here are some of the other bets you can make on high-profile boxing matches:
Round Betting – A wager on the fight winner + the round they win the fight in.
Method of Victory – A wager on the fight winner + their method of victory (knockout, decision, etc.).
Total Rounds – The oddsmaker will set a total number of rounds, and you can bet on whether the fight will last over or under that number of rounds.
Round Fight Ends – A bet on the precise round in which the fight concludes (no winner needed).
A Guide to Betting on Boxing Online in Texas
Boxing Betting online in Texas has never been easier. This guide will walk you through the step-by-step process, from selecting a boxing betting site to placing your bet.
1. Choose Your Favorite Texas Boxing Betting Site
Selecting a sportsbook is the first step to betting on boxing online. Our boxing sites page offers safe, trustworthy options that meet all of our requirements and criteria. Take your time and choose the sportsbook which best suits your needs.
2. Sign Up
Making an account is quick and easy. Enter your name, deposit information, email, and birthdate. Once completed, you'll receive either a confirmation email or a link. With sign-up out of the way, you can move on to making your first bet on boxing.
3. Make A Deposit
Decide on a deposit method that works for you. Most online boxing betting sites will accept payments and withdrawals via credit cards, e-wallets like PayPal and Neteller, as well as cryptocurrencies like Bitcoin, Litecoin, Dash, and Ethereum.
4. Place Your Bet
Choose the fight, the type of bet and which fighter you wish to bet on, enter your wager and submit your boxing ticket.
That's it! You're ready to bet on boxing online and feel the excitement of every punch.
Moneyline – Who Will Come out Victorious?
The simplest bet to make on boxing, or betting on the NFL or any other sport, is a moneyline bet, where you choose the fighter you think will win the match. For example, if you wanted to bet on a Muhammad Ali vs Joe Frasier fight, the moneyline odds might look something like this:
Muhammad Ali -160
Joe Frazier +130
In this case, Ali is the favorite with the minus symbol (-), while Frazier is classified as the underdog with the plus symbol (+). Keep in mind that odds can differ from one sportsbook to another.
Start placing your bets on boxing online and enjoy the thrill of the sport!
Payouts in Boxing Betting TX
When you're partaking in boxing betting in Texas, your payout will depend on the odds and the amount of your wager. For example, if you bet $100 on Muhammad Ali to win at odds of -160, and he emerges victorious, your payout would be $162.50.
This amount includes your original bet of $100 and your winnings of $62.50. If you bet $100 on Joe Frazier at odds of +130, and he wins, your payout would be $230, consisting of your original $100 bet and your $130 winnings. Keep in mind that underdogs like Rocky are riskier bets, but if they win, the payout is higher. To calculate your potential payout based on your bet and the odds, check out our Odds Calculator.
There are also instances when a fighter is considered a huge favorite, with odds like -10000, meaning you would have to bet $10,000 just to win $100. For example, the September 2018 fight between Anthony Joshua and Alexander Povetkin had Joshua listed at -1100 and Povetkin at +650. It's important to keep track of the odds and do your research before placing your bets to maximize your potential payouts.
Prop Betting: Method of Victory and More
Prop bets are wagers made on specific events or milestones that do not necessarily affect the final outcome of the fight. Many sports, including boxing, offer prop betting options. The most popular boxing prop bet is the method of victory.
Instead of betting on the fighter you think will win, you can place your bets on how the fight will end.
Using the example of Rocky vs. Creed from earlier, you could place a bet on Creed winning the fight by knockout (KO). The odds for such a bet would look something like this:
Boxing Prop Bets: Knockdowns, Decisions, and More
In addition to betting on the outcome of a boxing match, there are many proposition bets available to make things even more exciting. These bets involve specific events or occurrences during the fight and may not have any correlation to the final result. Here are some of the most popular boxing prop bets:
Knockdowns – To win this bet, one of the fighters must be knocked down at some point during the fight.
Fight Duration – Will the fight go the full scheduled duration, or end earlier or later? This is different from total rounds betting.
Point Deduction – Will the referee deduct a point from any fighter during the fight?
Decision Outcome – Will the fight go to a decision, or end in a KO, TKO, or disqualification?
Individual Prop Bet.
In addition to these bets, there are individual prop bets available for specific fighters, such as:
Will Canelo Alvarez win by Technical Knockout (TKO)?
Will Andy Ruiz Jr. win by Disqualification (DQ)?
Will Anthony Joshua win by Knockout (KO)?
Total Rounds Betting
Another popular proposition bet is total rounds betting. This involves betting on how many rounds a fight will last. For example, in a fight between Deontay Wilder and Tyson Fury, you could bet on whether the fight would go over or under 11.5 rounds. If you think the fight will last less than 11.5 rounds, you would bet on the under, while betting on the over means you believe the fight will last more than 11.5 rounds. This type of betting is similar to totals bets in other sports.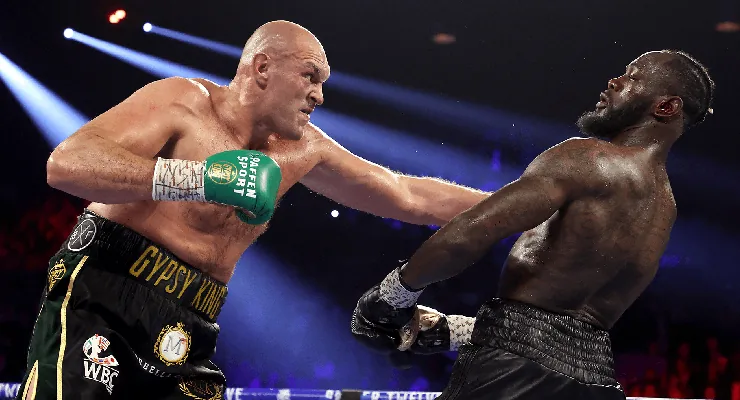 Scoring System in Boxing
When it comes to professional boxing, there's a scoring system that judges fighters on a scale of 10 points. Typically, a round will conclude with a score of 10-9 in favor of the more dominant boxer. However, if the round is evenly matched, both fighters will receive a score of 10.
It's worth noting that fighters lose points whenever they're knocked down, but if both fighters are knocked down, their points are canceled and redone accordingly. Moreover, intentional fouls also result in subtracted points. In some cases, even unintentional fouls can cause a fighter to lose a score.
If you're looking to bet on boxing in Texas, this type of bet is akin to the point spread betting used in other sports. As such, you'll need to predict which boxer has a stronger chance of winning, and by how much they'll win.
Parlays: Combining Multiple Bets
Parlays in boxing betting are a way to combine multiple wagers on a single ticket. It allows you to place bets on different boxing matches, for example, Terrence Crawford vs Errol Spence Jr. moneyline, Lomachenko vs Garcia to end in Technical Knockout , and Kovalev to win by Disqualification. Additionally, you can design a parlay slip which includes boxing wagers and bets on other events happening simultaneously, such as college football or basketball. To figure out your potential payout, you can use our Parlay Calculator which takes into account the amount you bet and the odds.
Handicapping Your Boxing Bets
Odds Shark's boxing expert can help you make your picks on every big boxing match. Moreover, we have betting news – so you know what's going on in the wagering world – and odds. You'll also need basic knowledge of fighter weights.
Weight Classes Explained
On the day before the match, the fighters are required to attend the weigh-in ceremony where they usually trade verbal jabs with each other. In this ritual, each fighter takes turns to stand on the scale, sans shoes and gloves and donning nothing but their trunks. Surprisingly, even heavyweight boxers are required to participate in the weigh-in ceremony despite not having a specific weight limit in their category. It's often used as a photo opportunity to build excitement and promote the fight.
| | | |
| --- | --- | --- |
| Class | Weight Limit (pounds) | Fighter Example |
| Strawweight | 105 | Ricardo Lopez |
| Junior Flyweight | 108 | Jung-Koo Chang |
| Flyweight | 112 | Jimmy Wilde |
| Junior Bantamweight | 115 | Khaosai Galaxy |
| Bantamweight | 118 | George Dixon |
| Junior Featherweight (Super Bantamweight) | 122 | Wilfredo Gomez |
| Featherweight | 126 | Willie Pep |
| Junior Lightweight (Super Featherweight) | 130 | Floyd Mayweather |
| Lightweight | 135 | Roberto Duran |
| Junior Welterweight (Super Lightweight) | 140 | Sugar Ray Leonard |
| Welterweight | 147 | Manny Pacquiao |
| Junior Middleweight (Super Welterweight/Light Middleweight) | 154 | Mike McCallum |
| Middleweight | 160 | Sugar Ray Robinson |
| Super Middleweight | 168 | Andre Ward |
| Light Heavyweight | 175 | Michael Spinks |
| Cruiserweight | 200 | Evander Holyfield |
| Heavyweight | Unlimited | Muhammad Ali |
Boxing Betting Texas – Conclusion
Now that you have a solid understanding of how to bet on boxing in Texas and the various types of bets you can make, the next step is finding the right Texas sportsbook app for you. Make sure that you find an online sportsbook that is safe and legitimate and you'll be on your way to becoming a pro at boxing betting, and who knows, maybe even the next Rocky Balboa. So take your time, compare your options, and choose the best sportsbook that suits your preferences and needs. Good luck!
Is boxing betting legal in Texas?
What types of boxing bets can I place in Texas?
Where can I find boxing betting odds in Texas?
Can I place live bets on boxing matches in Texas?
Are there any restrictions on boxing betting in Texas?
How do I place a boxing bet in Texas?
What is the best strategy for boxing betting in Texas?
Can I bet on boxing matches outside of Texas on Texas-based betting sites?
Can I use a mobile app to place boxing bets in Texas?
Are there any bonuses or promotions for boxing betting in Texas?
Was this article helpful?