Texas is a state fanatically passionate about football. It's no surprise that NFL betting in Texas is enthusiastically anticipated by many locals. Dallas Cowboys and Houston Texans fans will be particularly excited. The imminent legalization of sports betting in Texas is poised to kindle a colossal market for NFL betting, and fans are eager to delve into the fray.
However, prior to laying wagers on NFL games, it is imperative to handpick the appropriate Texas online sportsbook or app that can adequately cater to your betting needs.
Various established techniques can be employed for NFL betting, such as moneylines, spreads, and props, in addition to some less ubiquitous methods. Selecting the appropriate betting site can help in navigating the multiple options and making well-informed decisions.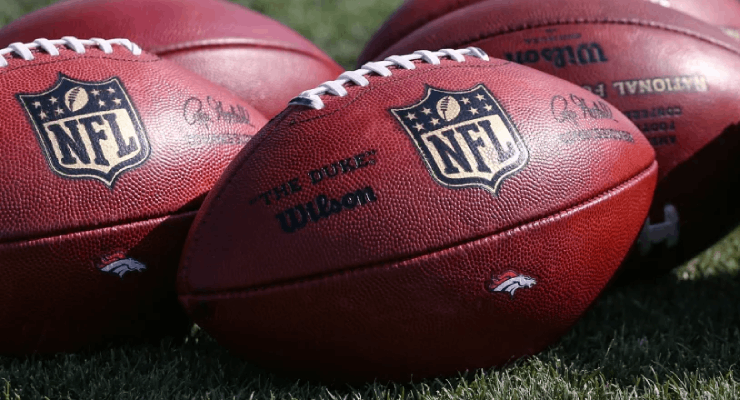 A Guide to Online NFL Betting in Texas
Online NFL sports betting sites in Texas may seem intimidating with various symbols and words, but understanding the most common bet types can help. The three most popular types are moneylines, spreads, and totals, but there are other ways to bet. Here's what you need to know:
Moneylines are straightforward and can be found in all kinds of sports, even boxing betting. You pick a team to win, and the team listed as the favorite (most likely to win) is denoted by negative odds, while the underdog (anticipated loser) will have positive odds. For instance:
Dallas Cowboys -200
Houston Texans +150
The bigger the favorite, the smaller your profit. You can bet on the favored Cowboys to win or the underdog Texans. If you bet $10 on the Cowboys, you'll get $5 back plus your initial $10. If you bet on the Texans, you'll get $15 plus your initial $10.
Point spreads are used to even out the teams on the field, encouraging betting on both sides. Sportsbooks spot the underdog by a certain number of points. For instance:
Dallas Cowboys -6.5 (-110)
Houston Texans +6.5 (-110)
The Cowboys are expected to win by 6.5 points. Bettors must decide whether they think the Texans will lose by fewer than 6.5 points or whether the Cowboys will "cover" the spread and win by seven or more. Payout odds are equalized for both teams. If you bet $10 on either team, you'll get $9.09 back, plus your initial $10 bet.
The total (over/under) is the combined number of points expected to be scored in the game. It can vary based on weather conditions and team strength. A typical over/under bet looks like this:
Over 43.5 (-110)
Under 43.5 (-110)
If you think the teams will score more (over) or less (under) than 43.5 points, you bet accordingly. Like point spread betting, a total bet is balanced, offering the same odds for either side.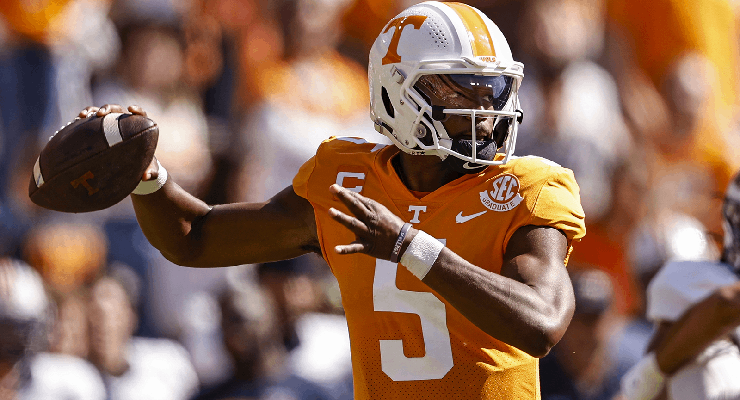 Betting on NFL Quarters and Halves
Most NFL games consist of four quarters, and you can bet on the team leading at the end of the first, second, and third quarters, as well as the combined point total in each 15-minute quarter.
Other Notable NFL Bets Available
Betting on the NFL is not just limited to the winning team. Sportsbooks offer various bets, including:
Coin Toss: Bet on whether the opening coin toss will be heads or tails.
Number of Made Field Goals: Bet on the number of field goals that will be converted during the game.
Best Regular Season: Bet on which NFL team will have the best or worst regular season record.
Regular Season Wins H: Bet on which of two listed teams will have the most wins. You can also bet on the Cowboys versus the Texas Longhorns on who will accumulate more victories.
NFL Player Props
Prop bets concern various elements of an NFL game, including individual player performance. Some prop bet categories include:
Player Performance Markets: Bet on whether an individual player will go over or under a set number of yards, touchdowns, or penalties. Sportsbooks will also set figures for how many receiving or rushing yards a player will accrue.
TD Scorers: Bet on who will score the first or last touchdown of the game or pick a player who you think will cross the goal line.
Defensive Performance Markets: Bet on the number of sacks or interceptions a player may rack up during the game, highlighting defensive players' impact.
All You Need to Know About NFL Futures Betting in Texas
Are you a fervent Texan sports enthusiast looking for a way to make things more exciting? NFL futures betting in Texas could be just the thing for you. With this type of wagering, you can put your money on your favorite team like the Dallas Cowboys, and bet on their chances to win the Super Bowl or clinch the NFC East division any time during the year.
It's important to note that as the season progresses, the NFL betting lines will change, providing more betting opportunities. Furthermore, the futures markets offer a wide range of player awards to bet on, such as NFL Rookie of the Year, NFL MVP, or NFL rushing leader.
Before diving into NFL futures betting, here are a few tips to keep in mind:
Be Vigilant – Keep an eye on the odds throughout the season to ensure that you're getting the best value for your bet.
Research – Do your research thoroughly on the teams and players you want to bet on to make an informed decision.
Diversify – Consider betting on multiple outcomes to increase your chances of winning.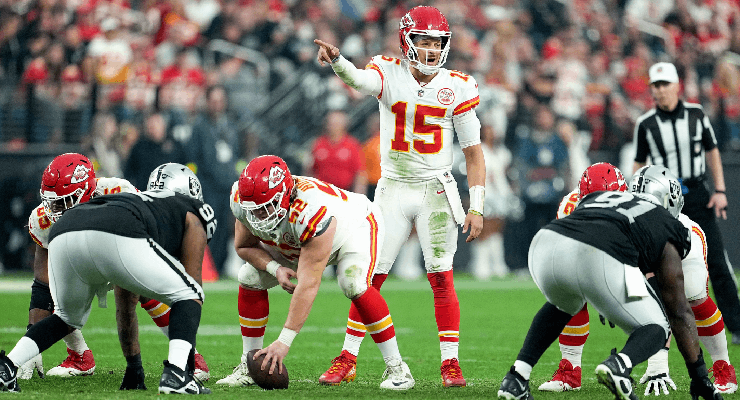 Live NFL Sports Betting: An Exciting Way to Wager in TX
If you're a risk-taker, live NFL Sports betting is a fantastic way to elevate your betting experience. With this type of betting, you can place wagers on games as they are happening, allowing you to adjust your bets based on the game's developments and potentially increase your winnings.
Although live NFL sports betting is yet to be legalized in Texas, it is expected to happen soon. Once available, you'll have a range of options to choose from, such as doubling down on a team you previously bet on, predicting the first touchdown scorer, or betting on the outcome of the next play.
It's crucial to keep in mind that odds can change quickly when live betting on NFL games, so you'll need to act fast to get the best value for your bet. With a bit of strategy and quick decision-making, live NFL betting can be a thrilling way to take your betting experience to the next level.
Understanding the Nuances of NFL Overtime Betting Regulations in Texas
NFL betting can be a complex matter, and when overtime is involved, it can become even more challenging to navigate. Some bets exclude overtime, while others include it. Here are some essential details to keep in mind that will help you get a better grasp of NFL overtime betting:
Double Result Terms – Double result bets cover only the regulation time and exclude overtime.
OT Impact – Moneyline, spread, and totals bets are not impacted by overtime if a game goes into it.
Player Prop Bets – Player props are valid during overtime.
Game Prop Bets – Game props, such as the highest-scoring quarter or total points scored in a specific timeframe, include overtime.
T&Cs – Checking your sportsbook's rules to ensure that you understand the terms and conditions when placing bets on NFL games that may go into overtime is crucial.
The Fine Print of NFL Bet Payouts in TX
When you place a bet on an NFL game, knowing when you'll get paid out is critical. However, it can be a bit tricky to figure out. Here are some key points to keep in mind when it comes to NFL bet payouts:
Time Period Bet Payouts – Texas sports betting apps and online platforms will pay out at the end of the designated time period. For instance, if you place a bet on which team will win the first quarter, you'll be paid as soon as that quarter is over.
Goal Bet Payouts – Touchdown and field goal bets are settled immediately since they are a direct result of the play.
Outcome Bet Payouts – Wagers that depend on the outcome or entirety of the game, such as a running back's total yardage or the number of sacks in a game, won't be paid out until the game is over.
Read The Small Print – Make sure to carefully review your sportsbook's guidelines to understand when your bets will be paid out to avoid any confusion or disappointment.
Cashing Out Before the Game Is Over
Sportsbooks offer the option of cashing out mid-game. This option is similar to live betting, with fluctuating odds reflecting the game's progress. Instant payment is made if you cash out early on a moneyline bet. In-game point spread or moneyline bets pay out at the end of the game. Winning NFL bets are usually paid out a few minutes after the game is over.
NFL Betting Rules to Keep in Mind in Texas
NFL sports betting rules in Texas can vary from sportsbook to sportsbook, so it's important to read and understand your sportsbook's regulations and definitions. Here are some important rules to keep in mind to ensure the best Texas sports betting experience:
Game Disruptions – Games that are interrupted by bad weather or other factors may have different betting rules, such as being postponed or delayed.
Void Bets – Some bets may be voided if a game is not completed within a certain time frame, such as within 48 hours of the scheduled start date or by the end of the same NFL week it began.
Different Venue – The venue changing or the home/away teams flipping can also impact bets.
Special Rules – Specific rules may apply to kickoffs, extra points, two-point conversions, and other scoring plays.
Know Your Stuff – The best advice is to bet with your head and not over it. Make sure you understand the rules and regulations of your sportsbook before placing any bets.
Is it legal to bet on the NFL in Texas?
What types of NFL bets can I place in Texas?
Where can I find NFL betting odds in Texas?
Can I place live bets on NFL games in Texas?
Are there any restrictions on NFL betting in Texas through offshore sportsbooks?
How do I place an NFL bet in Texas through an offshore sportsbook?
What is the best strategy for NFL betting in Texas through offshore sportsbooks?
What are the risks of betting on the NFL in Texas through offshore sportsbooks?
Can I use a mobile app to place NFL bets in Texas through offshore sportsbooks?
What bonuses or promotions are available for NFL betting in Texas through offshore sportsbooks?
Was this article helpful?